Getting to Aava Whistler Hotel
Learn How to Get Here from Vancouver Airport
Getting to Aava Whistler Hotel
Getting from Vancouver Airport to Aava Whistler Hotel is getting easier and easier, we've listed a couple of our favourite companies below that operate great services to transport guests up the Sea to Sky Highway. The Sea to Sky Highway is almost as beautiful as Whistler, with all the points of interest along the way and beautiful photo opportunities, your travel might just be one of the best parts of visiting Whistler.
Aava Whistler Hotel
4005 Whistler Way
Whistler, BC
Canada, V8E 1J1
GPS: 50.1138 -122.9580
Aava Whistler Hotel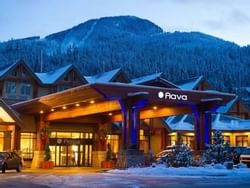 Searchers, seekers, bikers, skiers, snowboarders and adventurers of all types see the Aava Whistler Hotel as more than just a place to drop their bags.