Contact Us
Start Planning Your Next Mountain Adventure
How to get to the hotel
When it comes to a location that feels worlds removed from the hustle and bustle of Whistler Village, but is just steps away from everything you've come to see or do, the Aava Whistler Hotel is truly one-of-a-kind. Our hotel is just a two-minute walk from the great shops, restaurants and nightlife of Whistler Village and a five-minute walk to the lifts for Whistler Blackcomb.
Questions? Just give us a call and we'll be happy to help however we can.
Aava Whistler Hotel
4005 Whistler Way
Whistler, BC
Canada V8E 1J1
GPS: 50.1138 -122.9580
Aava Whistler Hotel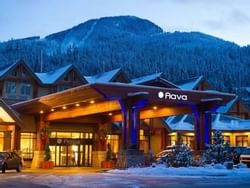 Searchers, seekers, bikers, skiers, snowboarders and adventurers of all types see the Aava Whistler Hotel as more than just a place to drop their bags.